La première tournée de Rising Tide est terminée depuis plus de dix jours. Nous vous proposons une « review » de ces quelques  concerts qui « n'ont laissé personne indifférent ».
Playlist d'une dizaine de vidéos YouTube.
Chroniques et interviews provenant de divers sites internet.
– http://www.lagrosseradio.com/reggae/webzine-reggae/live-report-reggae/p14380-rising-tide-a-l-antirouille-montpellier.html
– http://www.lagrosseradio.com/reggae/webzine-reggae/interview-reggae/p14500-interview-de-marcus-urani-et-de-kim-pomell-de-rising-tide.html
– http://lemusicodrome.com/spread-the-word-rising-tide-divan-monde-paris-12-04/
– http://lascenemaconnaise.free.fr/index.php/2016/04/26/risingtide-jahman-photo-cavazik-macon-2016/
– http://www.culturedub.com/blog/live-report-rising-tide-m2s-le-brise-glace-annecy-74/#table-of-contents
– http://www.laparisiennelife.com/2016/04/le-soleil-brille-grace-a-rising-tide-rencontre-avec-marcus-urani.html
– https://soundcloud.com/djkaylakush/macus-urani-from-rising-tide-members-of-groundation-interview
—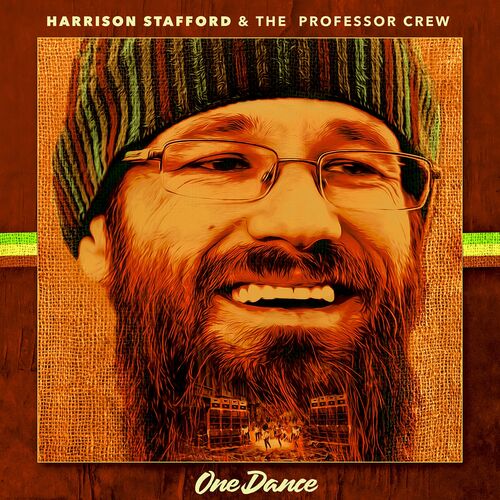 Nouveaux liens vers des podcasts radio avec beaucoup de morceaux issus du nouvel album de Professor.
-http://reggaemoods.podomatic.com/entry/2016-04-16T00_45_23-07_00
–http://reggaemoods.podomatic.com/entry/2016-04-22T23_17_29-07_00
–http://www.rdwa.fr/Meltin-Dub-318_a5945.html
 Pour finir, voici une interview de Harrison Stafford très intéressante : Comme souvent, il explique la même chose concernant les débuts dans la musique et ses relations avec la Jamaïque …  Au-delà de ça, il évoque également des faits plus plus méconnus, comme notamment :  Les débuts de Groundation et leur fierté d'avoir enregistré l'album « Hebron Gate » … Mais surtout,  les nouveaux projets hors Groundation …. C'est ici : https://www.mixcloud.com/RootsRagga/roots-ragga-earth-mix-tape-feat-harrison-stafford/
Pré commandez l'album qui sortira le 13 mai prochain :
PRE-ORDER FOR « ONE DANCE » NOW AVAILABLE
Harrison Stafford & The Professor Crew featuring Leroy « Horsemouth » Wallace (drums), Flabba Holt (bass), Dalton Browne (guitar), and Obeah Denton (keys). All songs recorded at Harry J Studio in Kingston, Jamaica…spread the word!
EUROPEAN FANS TO GO:
► CD/VINYL: http://shopmagie.com/soulbeats-records/fr/79-precommande
► DIGITAL: https://harrisonstaffordandtheprofessorcrew.lnk.to/Onedancepreco
Que pensez-vous des nouvelles chansons ? 🙂